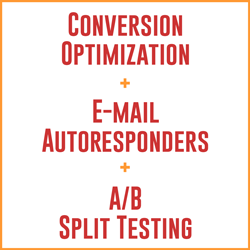 There's an old story about a mechanic and a factory owner.
A machine in the factory was having some kind of issue that nobody knew how to fix. The factory owner called in a mechanic who had the best reputation in town and asked if he could identify the issue.
As it was the factory was losing tens of thousands of dollars each day the issue wasn't resolved. Ouch!
The mechanic arrived, examined the malfunctioning machine, and asked for a screwdriver. He then turned a single screw a quarter turn and the machine sprung to life.
As you can imagine, the factory owner was ecstatic.
Until the invoice arrived for $10,000.
Upon seeing this figure the factory owner got a bit upset so he asked for a breakdown.
This time the mechanic sent an itemized invoice:
$1: turning a single screw a quarter turn
$9,999: knowing which screw to turn
What Can I Do For You?
When it comes to marketing online, and especially when it comes to converting visitors into buyers, I've been turning the right screws for the past 14 years.
I've done multiple 5 and 6 figure product launches. I've launched successful blogs and websites. And I've written e-mails that have sold enough product to buy a nice car. (True story, ask me about it.)
You can even find the story of one of my successes (generating nearly $185,000 in revenue in 72 hours) in the NYT Bestseller The $100 Startup.
All that to say, I can help your business make more money.
I specialize in:
Writing e-mail (and e-mail autoresponder) copy that sells
High level strategy (how to move from where you are now to where you want to be)
Increasing sales conversions (aka boosting your revenue) through A/B testing
But I'm not like most consultants.
How We Work Together (aka Working in the gift economy)
The best way to run a business is in a way that's a win for everybody involved. It can be difficult to see the win in hiring a consultant like me until sometimes many months have passed. So how to get around that?
Added value, trust, and commitment.
I don't do one-off projects and only work with businesses and people who are as committed to value and trust as I am.
"OK, but what's this going to cost?"
The way I work is strictly in the "gift economy." Meaning, once I submit my plan of action and you agree to it, you pay based on the value I've added to your company. I put my trust in you.
At the beginning of every month I'll provide a report of the work done the last month and the results achieved. And you offer a gift of whatever that was worth to you.
"Can you be more specific?"
A good payment for services is 10-20% of the added value a consultant brings. Sometimes that's hard to quantify, because sometimes value isn't directly monetary. But let's say it is monetary. In that case, if a consultant brings in (or saves) an extra $10,000 for a business then they should be paid $1,000 – $2,000. Or if a consultant does something that brings in an extra $1,000 per month then the consultant should be paid $100-$200 per month (until or unless whatever they did stops working).
Added value isn't always monetary, so it isn't always so directly easy to quantify, but this is a generally fair guideline. (Although what you want to gift is completely up to you.)
A different example of added value: say you have a WordPress or web design issue and you hire someone to fix it. It's important that you get it fixed, but it isn't necessarily a revenue generating service. Most people charge $50-100/hour with that type of work. Even though it's not revenue generating do they still add value to your business? Yes. So you pay them an amount that's fair. (Although they determine that amount instead of you.)
The more someone like me learns about your business the more ideas and opportunities present themselves to add value to your bottom line. This means that my minimum commitment is 6 months.
Again, this is business based completely on trust. Which is kind of scary, I know. But why work with someone you don't trust?
You can think of this like you're hiring an employee to handle a lot of your marketing and sales, but with none of the downsides of hiring an employee.
Who Isn't This For?
You are a pre-revenue startup. If your business isn't making money or generating traffic, then we're not a fit.
You aren't ready to work with someone that you have to put your full trust in.
You aren't committed to forming a long term relationship.
Who Is This For?
You already have a successful business, but have been doing (or not doing) the marketing yourself.
You know you should be using e-mail (and e-mail auto responders), but don't know what to do.
You haven't been A/B testing and want someone with experience to optimize your sales.
You want an outsider who understands how to convert visitors to buyers and can find the big (and small) wins that you're overlooking.
You're not quite ready to hire a full-time marketing person, but need the help a full-time marketing person provides.
Get In Touch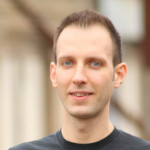 I'm taking on a limited number of engagements in 2014 so get in touch now and we'll chat to see if we fit.
My e-mail is karol@gajda.com.
My LinkedIn profile lists endorsements and other randomly relevant info.
I blog about life, entrepreneurship, and other things here.
And you can call me at (910) 227-9338. (Note: Since I'm probably working I don't answer the phone unless I know you're calling. Leave a message and I'll call you back.)
-Karol